Carlson Testing
A ground-up (digital) renovation of a Northwest construction legend.
Carlson Testing is an absolute mainstay in the construction industry, especially in the Pacific Northwest. They provide construction related testing services that ensure the safety of everything from bridges and roads to buildings and dams. Unfortunately their old site wasn't passing any tests, visually or otherwise.
Built to last.
Carlson had relied too long on an aging website that didn't reflect either their brand or the quality of their work. The good news is that meant we were free to take them in an entirely new direction in terms of the design of the new site. The result was a mix of a portfolio section along with deeper informational pages, both of which catered to their users and their goals for the new site.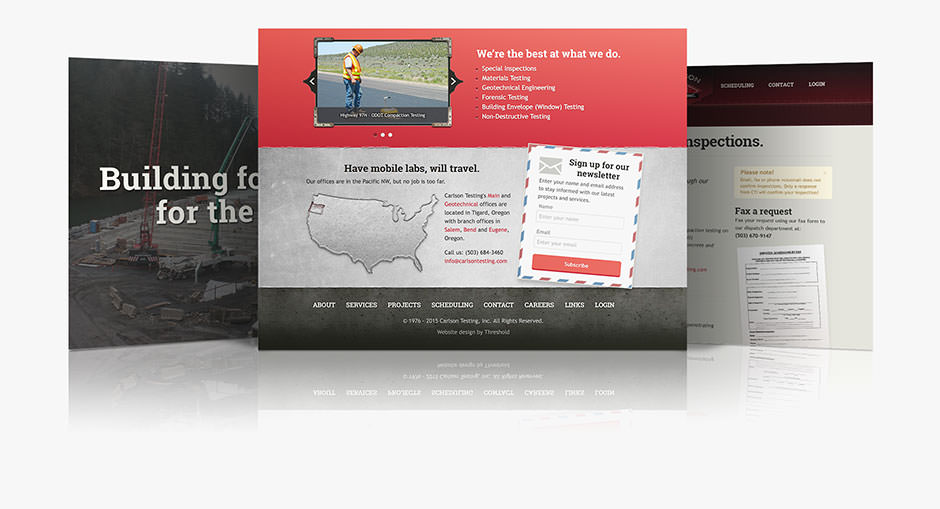 The Website